History
We came from simple beginnings and over 80 years have grown into a nationally respected local brand.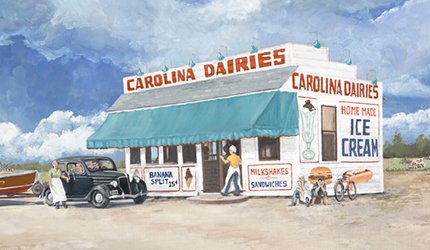 1940
s
In 1940, the Rush family operated a little frame drive-in at the edge of their multi- acre dairy farm on two-lane Broad River Road which was the only road from Columbia leading to Lake Murray and the Upstate. It became a popular stop to get the most delicious burgers and shakes Columbia residents had ever tasted outside their own back yards.
Carolina Dairies was one of the first fast-food drive-ins in the nation. Opening six years before any other quick-service chain, it helped pioneer the concept for many others across America.
1950
s
After a fire destroyed the small Carolina Dairies building, the Rush family reopened as a Dairy Queen on the same site. They placed a Carolina Dairies milk carton on top of the building to let long-term customers know it was being operated by the same family as before. Rush's enterprise continued to grow with a varied menu and expanded service capabilities.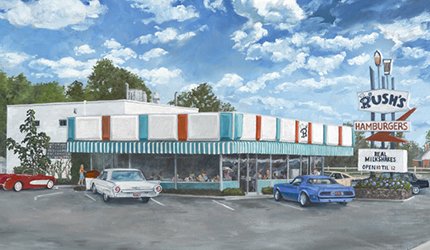 1960
s

, 1970

s

, 1980

s

Founder, George Rush, and the Dairy Queen parent company decided to part ways over the huge Carolina Dairies milk carton on top of the building. The same location was transformed by adding a dining room and changing the name to Rush's. The blue and orange building with the whimsical logo became known as a popular meeting place serving delicious burgers, chicken, and dairy treats. People drove for miles out of their way just to experience the homemade fresh taste of Rush's.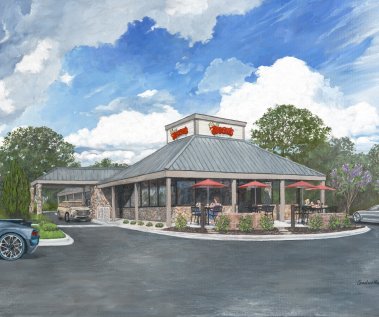 1990
s

& Beyond

With major success as a solid foundation for growth, Rush's Fabulous Food Fast expanded throughout the Midlands of South Carolina. Rush's currently has 9 locations with more on the drawing board. The company will remain a locally-owned and operated restaurant chain in order to maintain the highest standard of quality control.

Progress has brought many changes to the Midlands area of South Carolina but one thing remains as constant as a Lake Murray sunset: Rush's serves its numerous menu items with as much emphasis on quality and customer service as when it first opened as Carolina Dairies in 1940. Hence our slogan: "You'll Love the TASTE We're Made Of"
TIMES CHANGE...
TRADITIONS REMAIN